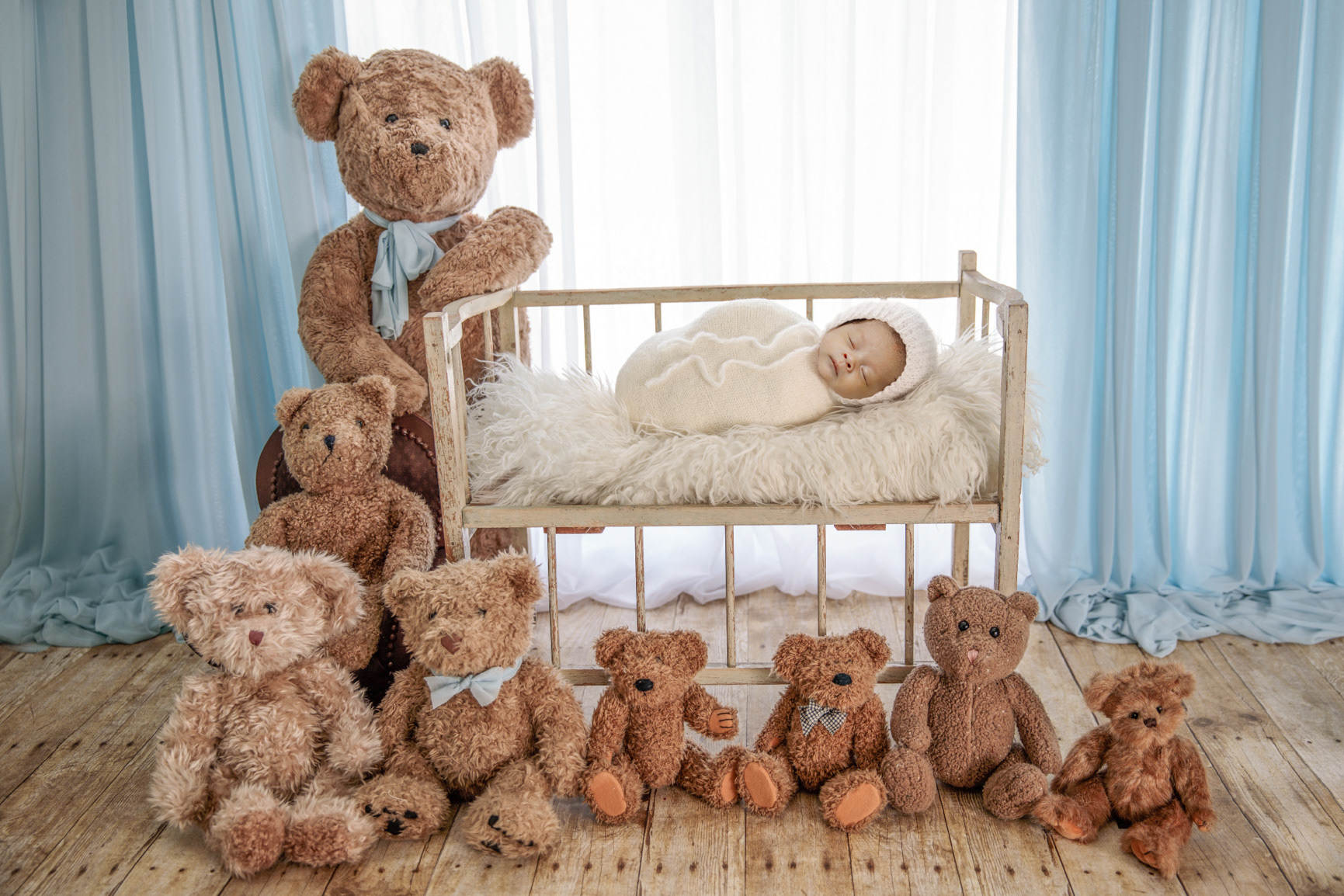 It is important to get some time to prepare for the photoshoot, especially for newborn  photoshoot. My goal is to make your it  as comfortable, safe and enjoyable as I can, and create the most beautiful precious pictures of your newborn baby. All of that I can do only with your help. I have a few recommendations of preparation for newborn photoshoot. And if you will follow them, you can be 100% comfortable with success of our upcoming session.
You should take care of following things:
To Do list For Newborn:
- plan to feed the baby right before the photoshoot or 30 mins before the photoshoot. If you are planning feed with the bottle or you use formula - have everything with you.
- Newborn Pacifier required even if a baby doesn't use it yet, especially if a baby older than 10 days.
- Everything you need to change the diaper ( including creams, powder or wet wipes, etc) We have it in the studio, but it's important to stick to one brand you use, so we encourage parents to bring their own changing bag.
IMPORTANT!!!
Make sure baby is awake for 1 hour - hour and a half before the photoshoot, especially if your newborn is older than 10 days. I know you are tired and don't have enough sleep and you are very happy when your baby napping. Trust me on this one. Don't think it will be fine that I'll wake up baby 30 mis before the photoshoot. We both will end up with a lot of baby crying and lifestyle photos. If you want newborn fine art photo , please, try to follow that rule. If your newborn has baby colic and you already consulted a doctor of remedies, please, bring it as well.
To Do list For Parents:
Wear one color clothes. White, black or beige, light pink or light blue is a great option. No patterns, sparkles or lettering. Remember that color you are wearing reflects the light. 
For mom:
  manicure , gentle color nail polish,  light make up if desired, clean hair
For dad:
men manicure, hand cream
Make sure everyone ate before the shoot. We have water, tea and coffee in the studio. Photoshoot may take up to 3 hours. Bring light snacks if you know you may get hungry. 
During photoshoot room temperature kept around 75 degree. Please, wear light cloth so you feel comfortable.
If you are planning a group family photo with older siblings, discuss with photographer timing of it. We can do a group photo in the beginning of the photoshoot  and then let kids to play outdoors with dad or any assisting adult our we can invite your children with your husband to join at the end of the photoshoot. If you are planning to have all family in the studio all time, plan activities for older kids upfront - books, coloring book, iPad with headphones, etc.
*Amount of photos you will see on revealing session  for your
newborn photoshoot
is proportional  to how much you followed the suggestions above.