Magical Holidays for every family
Your family VIP Santa Experience awaits.
We provide a magical 25 minute session with Santa. The whole family will be transported to Santa's workshop where he is getting ready for Christmas and packing gifts to deliver for the magic night.

We take the stress of Holiday photography. 
Santa invites you for a heartwarming family photographic experience!

Your personal Santa experience 2018 includes: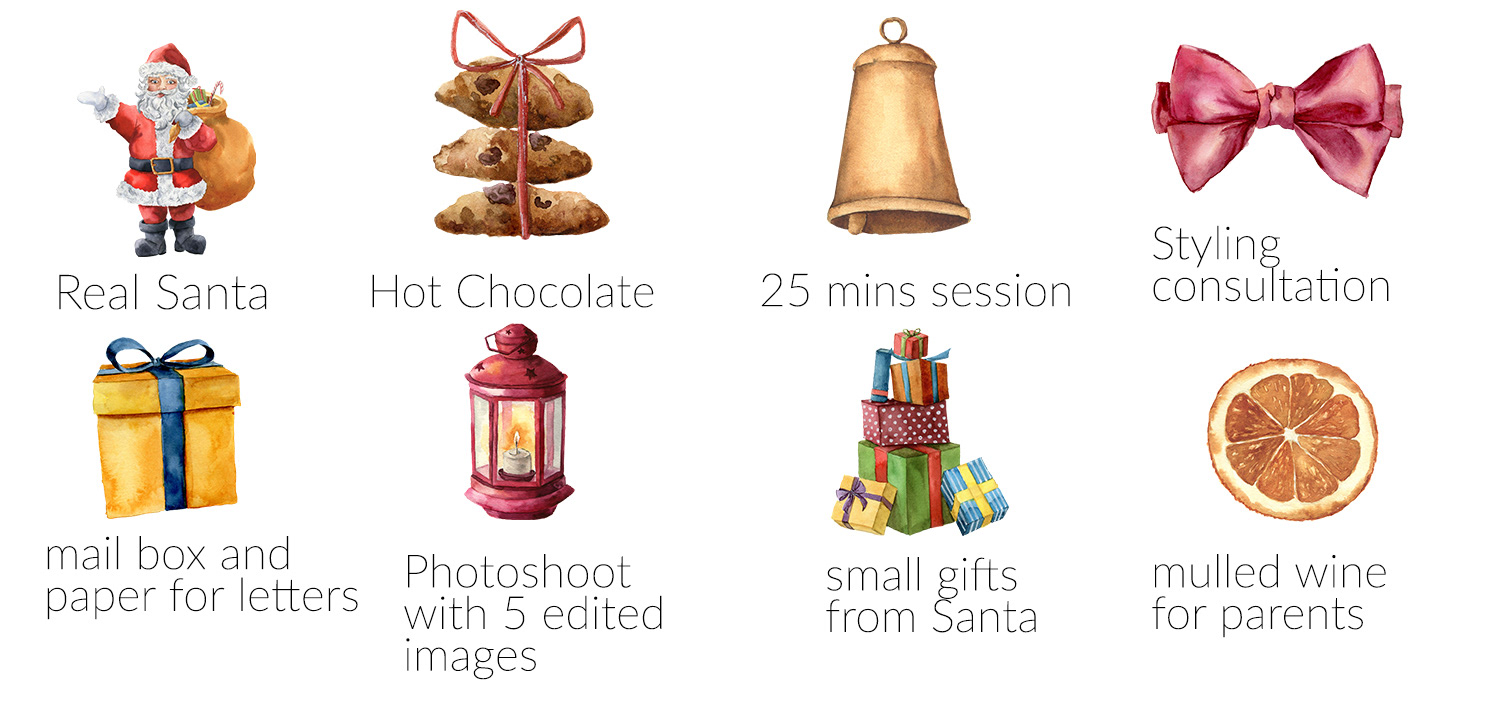 Santa arrives on 2nd of December, 2018.  Book your time NOW!