Story behind this newborn session:
No wonder my career in photography took path towards newborn photography - those are the most beautiful touching photo shoots that I  do. I am happy  that most of you wanted to see the result  of this photoshoot we did with
Michelle Park
and showed me support on Instagram (
@artfitbaby
). This photoshoot for newborn baby girl  we did in their home when baby was just 12 days new.  For me one of the most important photos of photographing newborns is to make a photo with the parents, so that's what we started from. Newborn's older sister didn't want to cooperate even after amazing offer of a jar of ice cream and chocolate cake. We still got a family photos of four of them but not everyone is smiling if you not what I mean. You can read more about how to prepare toddler for newborn photoshoot on this blog.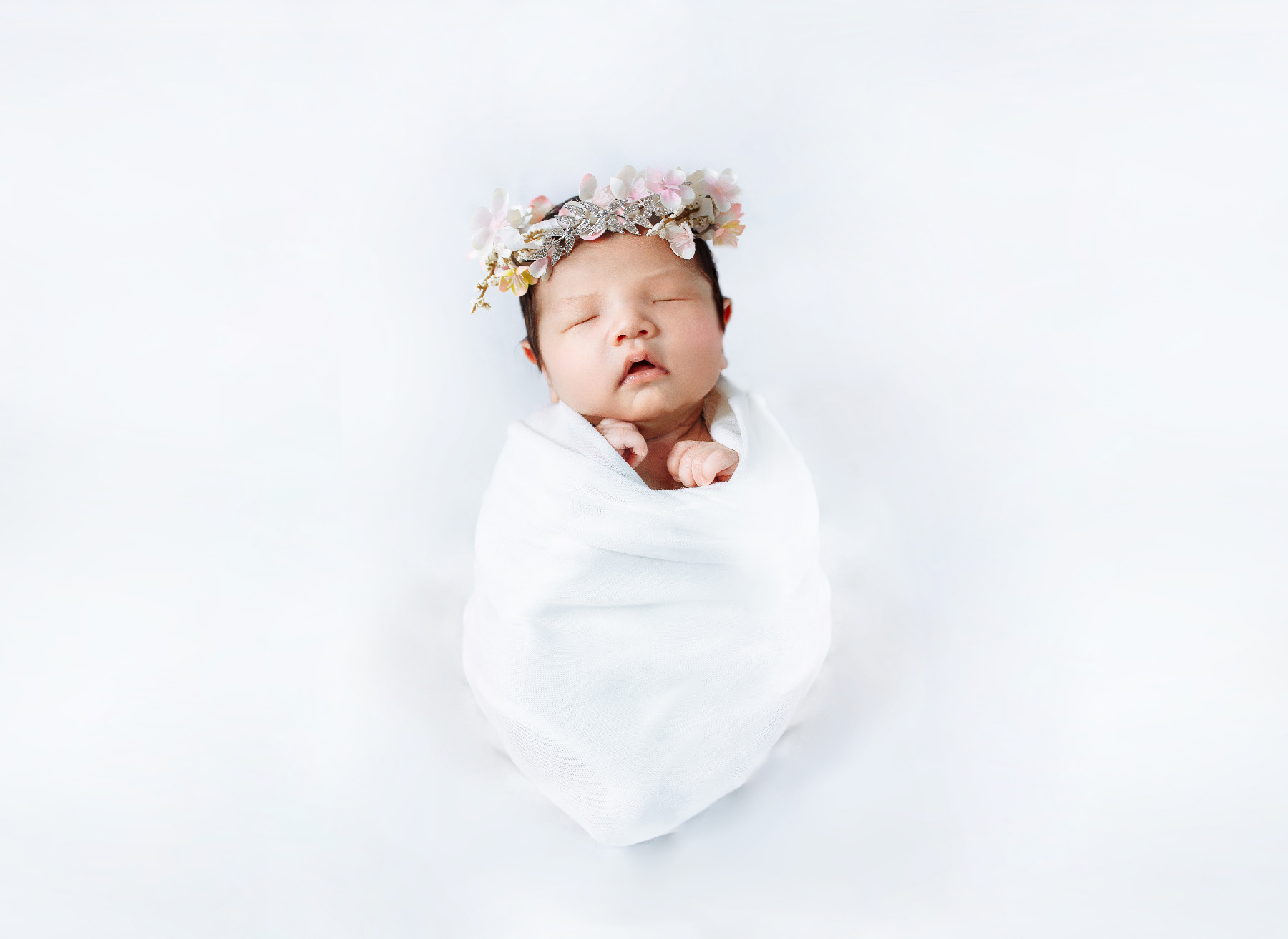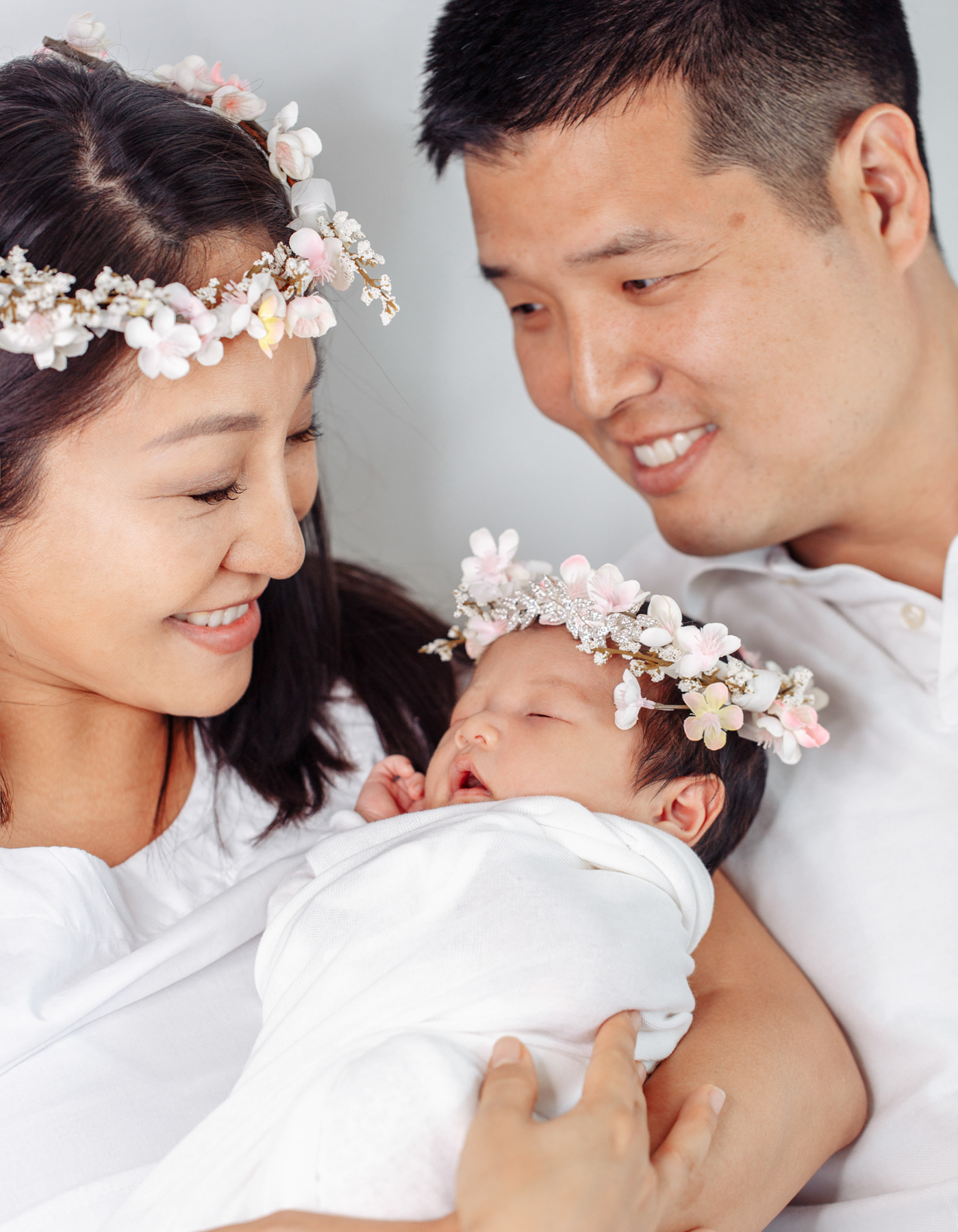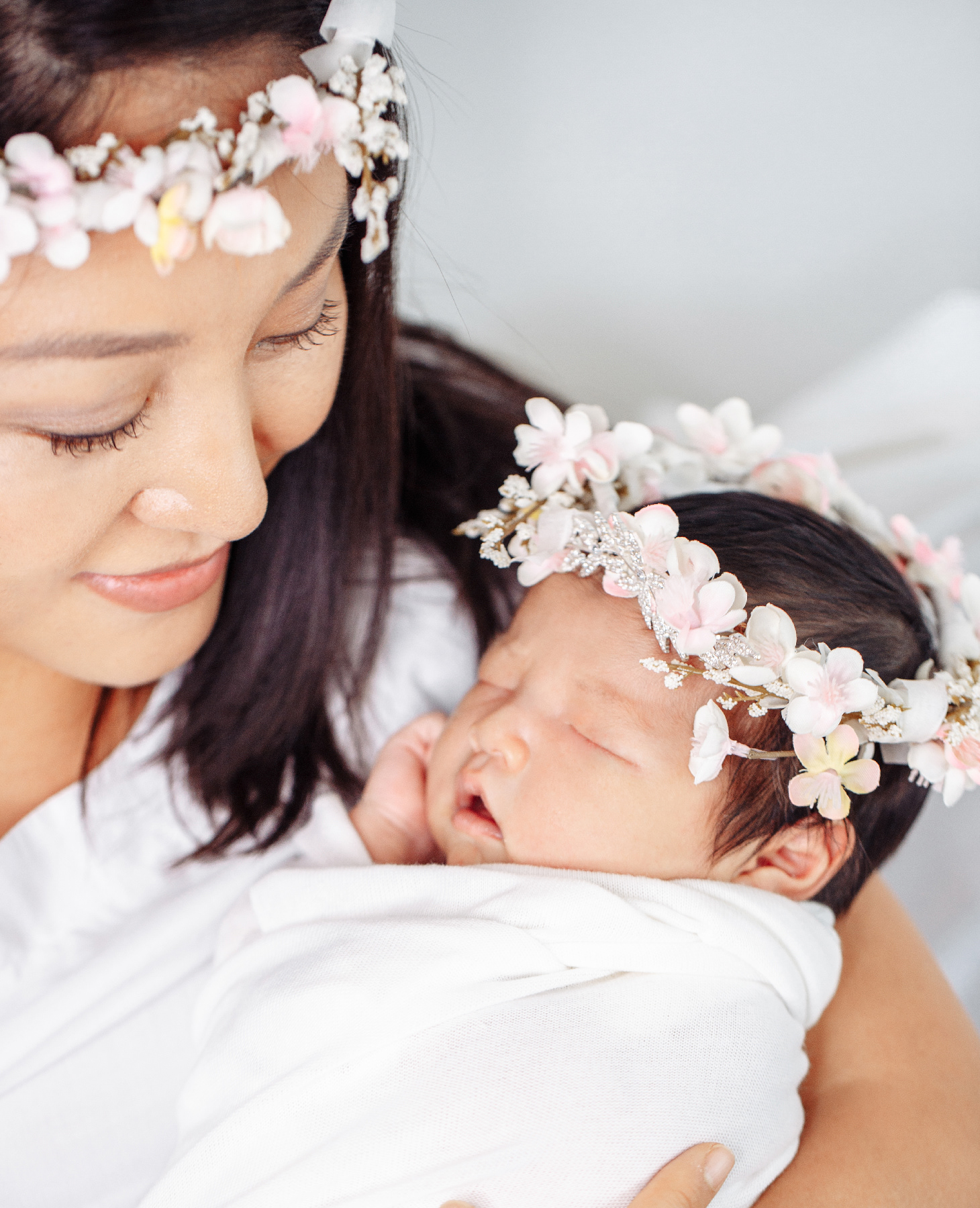 Most moms think first about nursery design and colors and secondary about photos and hiring photographer. Don't make your photographer guess how to please you, share details and ideas you had in your mind. Here at Artfitnessflow Photography we make all photo dreams come true. Look at this beautiful newborn baby angel. We made little crowns with flowers special for this family. 
Flower crown (headband) for newborn has little stones on it. Have you ever dreamed about your little baby princess wearing diamonds and smile?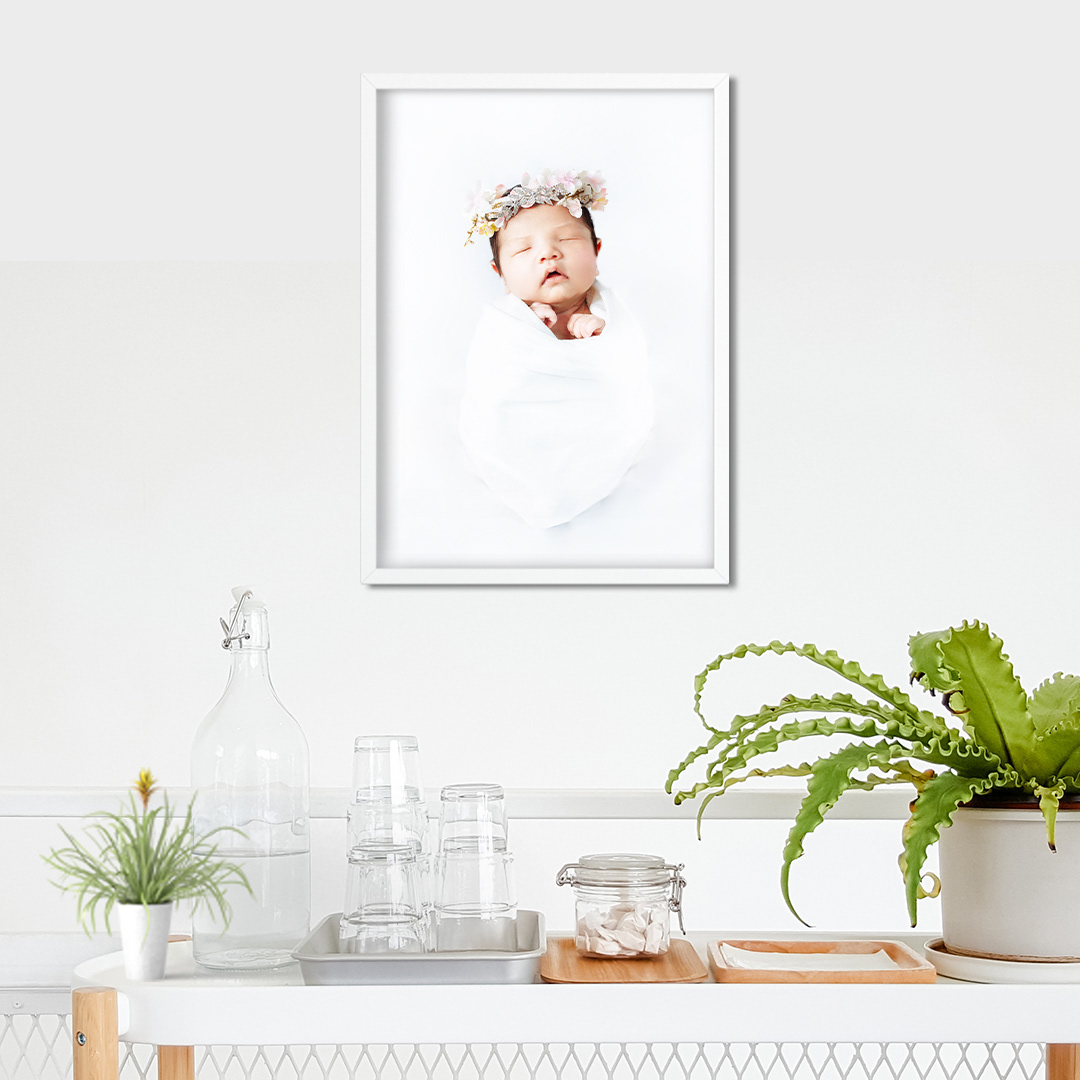 Prints are not included in the photo packages. With every newborn photoshoot in NJ and NYC area we work with families who knows about beautiful styled interior of their apartments. Our priority to help clients to style  a perfect newborn photoshoot that it can be not only in albums on the shelfs, but on the canvases, prints and enlargements. 
When designing room for a little girl, don't follow the stereotypes  and decorate the entire room in pink. The monotony of colors is boring and doesn't look stylish at all. It is better to choose a bright, soft pallet, adding a little bit  bright color accents in the décor and textiles. Girl nursery should be airy and light space. If you pick white color for walls, it will not only visually expand the space but also  will add an option to give a child choice to add colors and combinations of decorative elements in the future. Let your girl grow up creative!

All prints can be purchased on revealing session or online.
Contact us
for more details