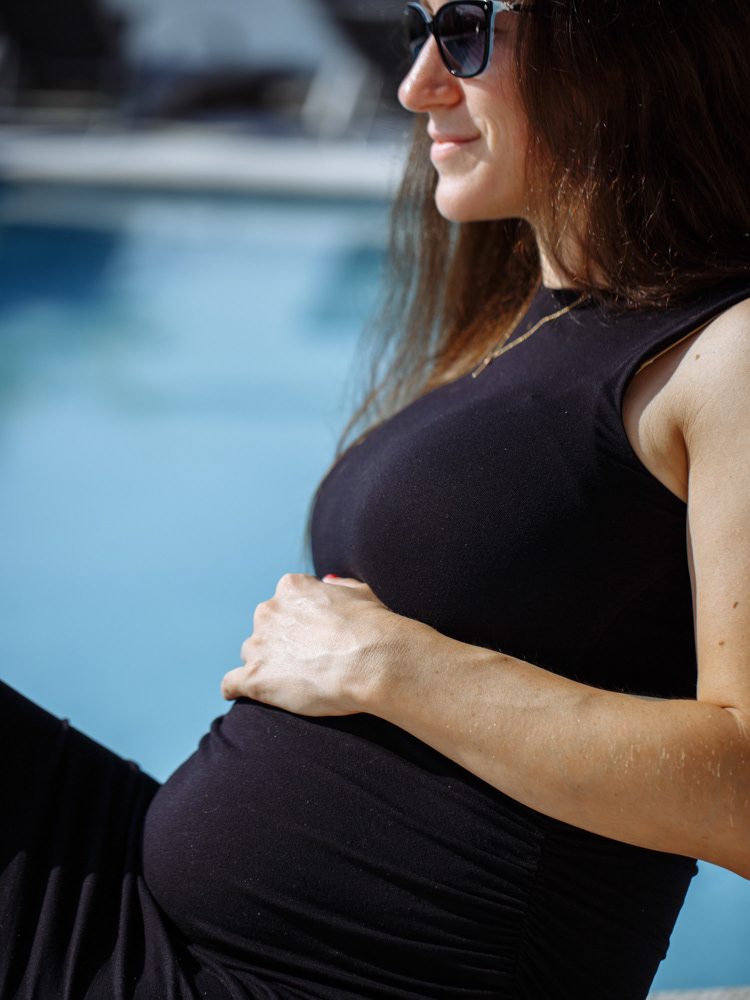 It is quite unique feeling expecting for one of the best  things in life happen to you - to see your child, to become his or hers mother. As a result of our team work, you will have a beautiful photo gallery. Pregnancy goes quick and it is important to leave a memory about it. That is something you will want to remember. 
Let me tell you a little bit about 
how we do maternity photoshoots in NJ and NYC. 
At Artfitnessflow Photography we offer maternity Photoshoot  in the High End rented Studio, our home studio in Weehawken, at your house or outdoors. One of the most  comfortable photoshoots for pregnant women would be in a studio. It's easier from an organizational point of view, as well as technical and emotional. You will have a space to relax, change, it is completely private, so you don't have to deal with people looking at you and we can dedicate all our time to photography.
If the weather allows, like on the photoshoot I showcase below, we can do photos outdoors. Stephanie chose to have her photos taken with no make up, while we do offer make up service. Maternity photoshoot can be done as an experience only for a mommy to be, as well as a couple's experience and love story.
Contact us and share your vision so we can offer customized experience only for you!